Being Design provides laser-focused coaching with a developmental lens to help conscious entrepreneurs and leaders build the businesses and lives they've always wanted.

Clarify your goals and build an actionable roadmap for your business and your life, so you can finally become who you were meant to be.
You've had tastes of success with your business… yet there is a part of you that feels you have untapped potential that seems just beyond reach. Your brand has gained traction, but you feel unable to grow beyond a certain point. It's a holding pattern that isn't easily broken and you feel like you keep getting in your own way even though you're clear about where it is you are destined to go.
At Being Design, we believe that business growth always follows personal growth. That's why we've developed an evidence-based framework for unlocking the true potential of your authentic self. Harnessing the power of developmental theory and neurobiology, we start with a relentless focus on you as a whole person.
Rather than school you on industry best practices, we'll help you build a business that works for your life, not the other way around.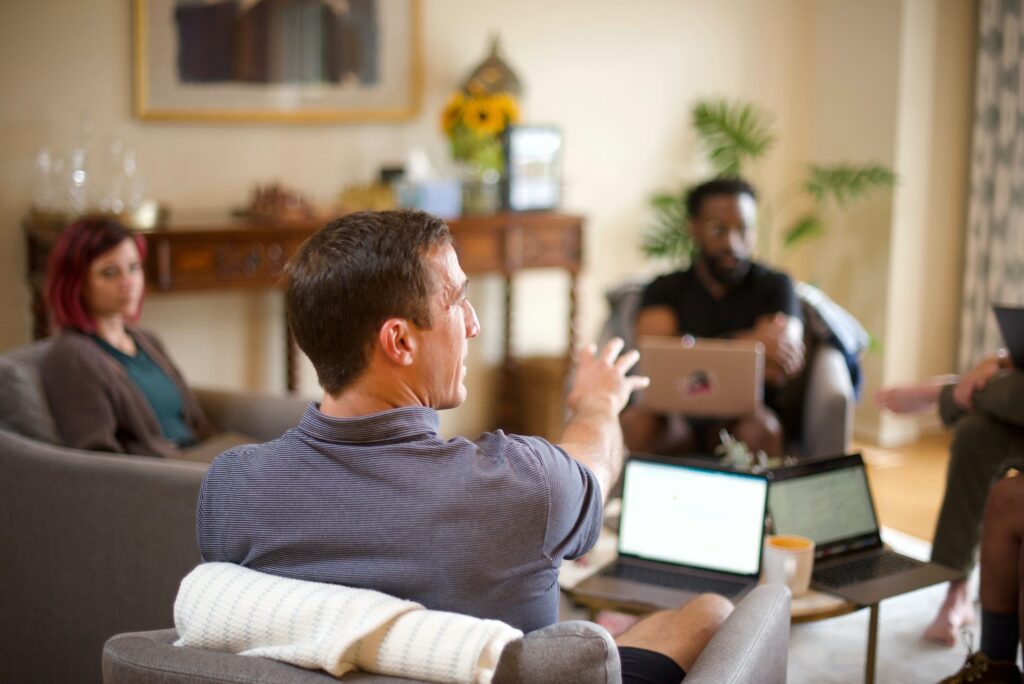 Business Coaching for Leaders & Founders
Your business works, but it's grown stale. You're bogged down by the systems you've created, and you've lost sight of the creative vision you started with. You know that what got you here won't get you to where you need to go, but you're afraid to take the leap.
Through our human-centered coaching framework, we'll help you get back in touch with your true authentic self and deepest purpose, so you can pursue your creative vision with renewed clarity and energy without compromise.
Personal Coaching for Creative Professionals
The best part of being a creative is having lots of amazing ideas. The problem is that it makes it incredibly hard to know what to focus on, what to prioritize, and where to spend your energy over time. We get it. We've been in your shoes. But over time we've learned how to harness our creative genius instead of letting it run our lives.
Through our personal coaching program, we'll help you create organizing structures that align with who you authentically are and develop a roadmap that allows you to enact your vision with clarity and ease.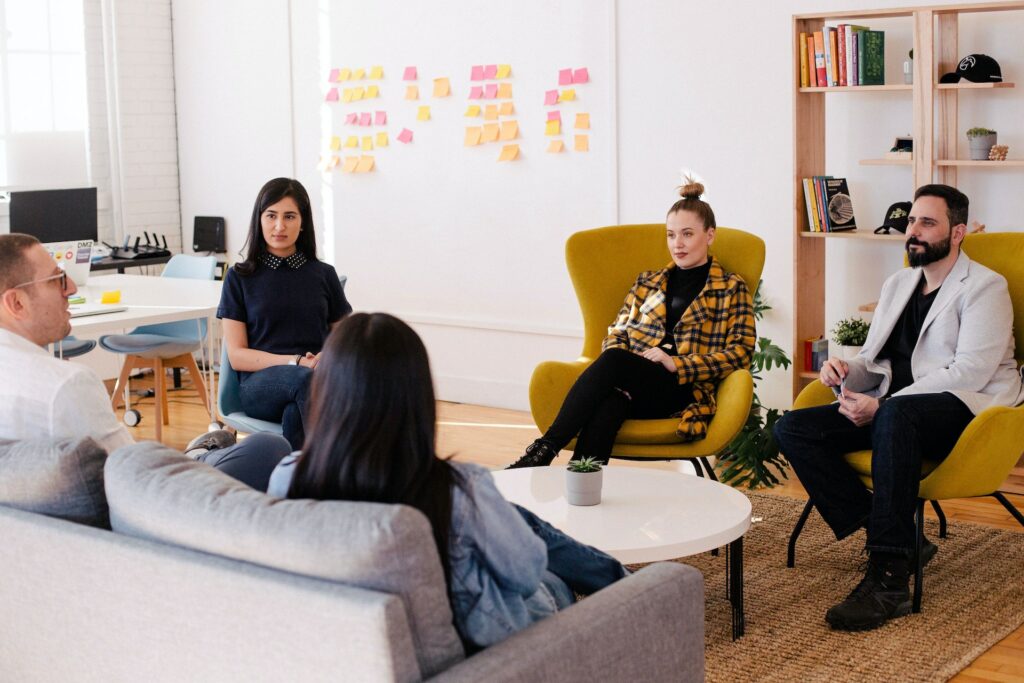 We help you rediscover what you're best at, who you want to be, and what truly matters most to you and your customers.
We help you get out of your own head so you can think freely and find new ways of achieving your most important goals.
We provide you with clear and actionable steps to implement your vision, and become the best version of yourself.
John is one of the easiest people I know to work with. Aside from his calm and understanding presence, he is whip-smart and understands both the front and backend of creative projects. John is head and shoulders above anyone else I have encountered this space. He is a whiz kid to me.
Working with John is fabulous. Not only does he have a firm grasp of design and branding, he also has real sense of people's humanity. He knows how to talk about business and big ideas in ways that make them approachable rather than intimidating. I always feel I'm in good hands when I work with him.
"John is a creative problem-solver and a thoughtful visionary whose interests and experience go way beyond design and development. This makes him an ideal advisor and vendor to ventures like ours. I consider him part of our team."