Emergence Education Press
Launching an Online Education & Publishing Company
Jeff Carreira and Amy Edelstein founded Emergence Education in 2012 to share the insights of innovative and profound thinkers with others who want to build a better world. In order to expanded their circle of collaborators they asked us to build them on online publishing platform they could use to create a community of authors, teachers, and modern mystics, and to share their message with the world.
With a relatively tight timeline, due to a forthcoming book launch, Being Design worked with the client to make a brand new visual identity. Once we established the brand, we translated that into multi-author blogging site for the new venture. Finally, we created a custom Shopfiy implementation to perfectly match the existing brand and blogging website, including a 2 way integration of both products and blog posts.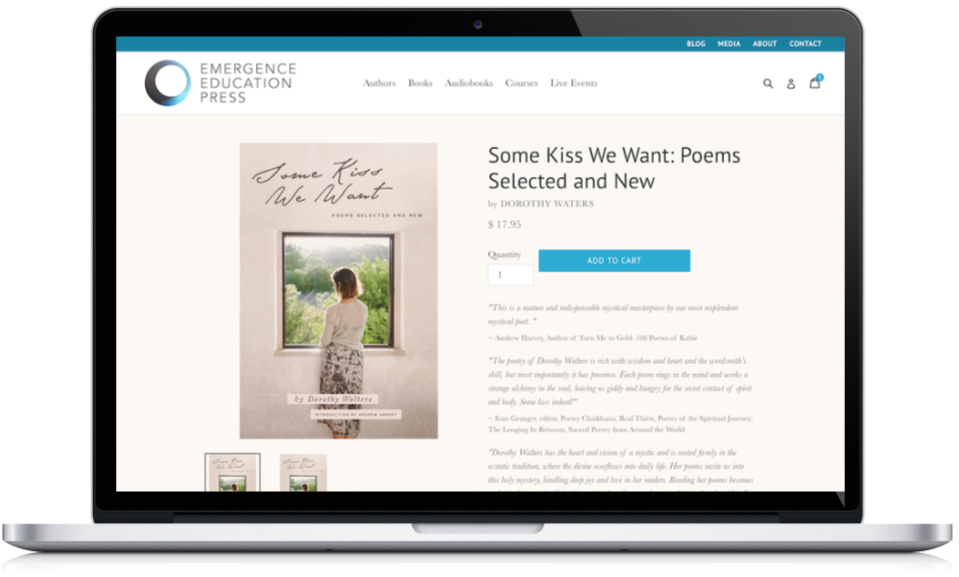 Our client was incredibly trusting, and they gave us wide latitude to experiment with such a conceptual logo. The result was a dynamic wheel, whose striations of color imply both movement around the wheel, but also of a sort of transcendence, like a rising sun, or setting moon. Finally, the opening inside the circle implies the coming forth of something from within, an abstract representation of the idea of emergence.

An e-commerce site integrated with a multi-author wordpress blog.
In order to build a community of writers, the client asked us to create a multi-author blogging site. But in order to sell the books and online courses, they needed an e-commerce solution as well. In the end, we decided to keep the blogging engine and the e-commerce platform separate, but we created a 2 way integrations so that products could be listed on the blog site, and blog posts could be linked on the e-commerce site.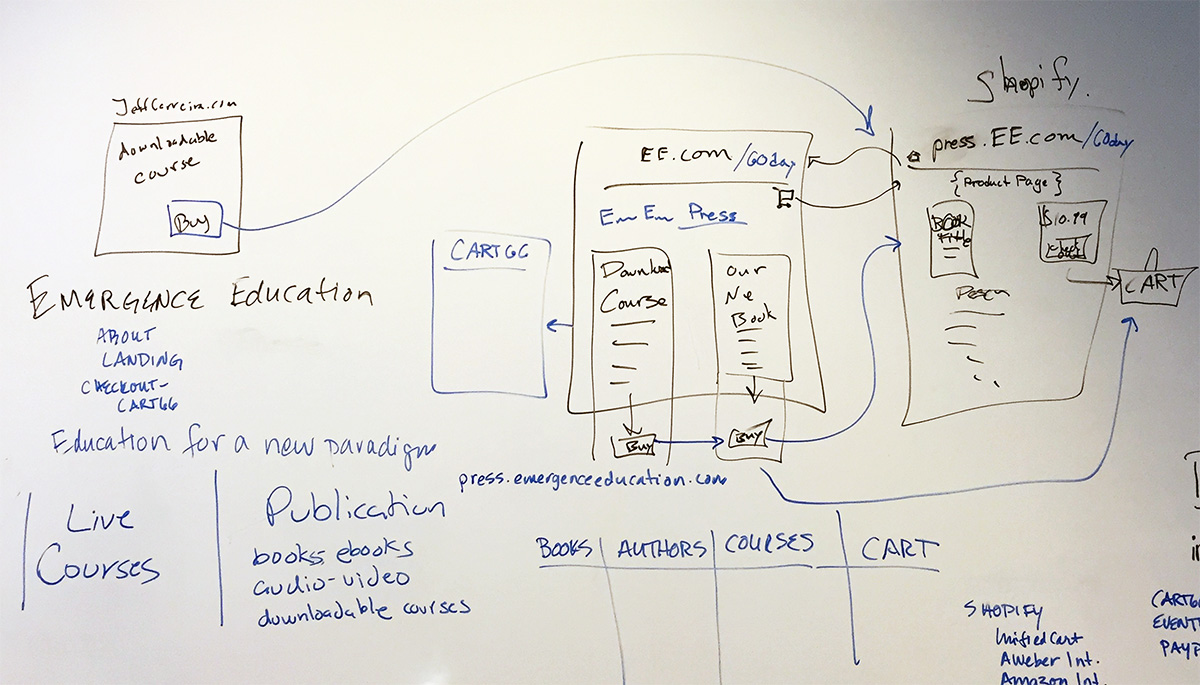 e-commerce site (shopify)